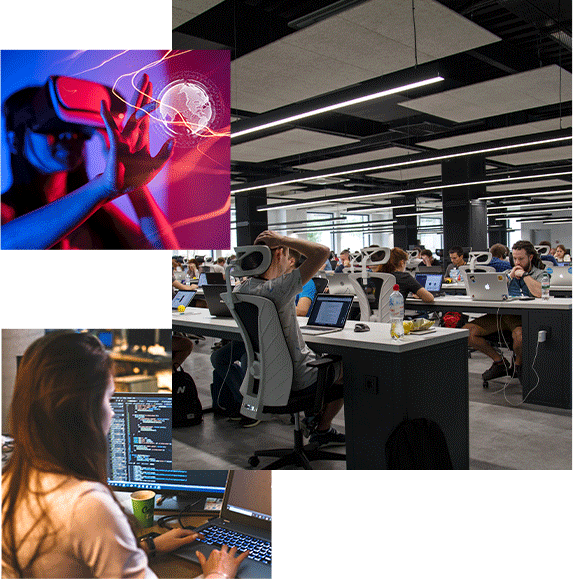 Leading Tech Agency Since 1991
[

About company

]
KITSOFT specializes in providing

IT Solutions
KITSOFT (ISO CERTIFIED 9001:2015) is a provider of IT solutions since 1991 with a deep focus on technology and consulting services. KITSOFT is engaged in programming, IT consulting, business process management, and related activities. It provides solutions to enterprises, hospitals, factories, and other industries.
KITSOFT focuses on cost-effective and advanced technology solutions that can fit customer requirements, improve productivity, and offer easy-to-use solutions. The company has expanded its line of business to include cyber-security services with technology.
We have a team of experts with sufficient knowledge to understand customer requirements and fulfill them with the best possible solutions. We specialize in providing suitable and advanced solutions—user-friendly and customer-oriented.
Our development team provides customized solutions to incorporate specific business requirements into existing solutions. We have experience backed up by completing a number of commercial projects related to different business sectors. We provide value to our customers by offering several benefits, including speed to market and expertise in technology.
// About company
Improve and Innovate the

IT Solutions

Trends

Our major driving force includes the quality and timely support we provide. We have been providing the full range of IT services, including software development, web application, web hosting, server solutions, backup & network solutions, database design & optimization, Windows, Linux, Android & iOS.

We also provide system management. In system management, easily manage and support all your company devices in the office and in any remote location, and multilayer protection for your company's emails against all types of malware and spam.
Software Development
Web development
Solutions
Network Solutions